Use the Superior Quality Gutter Installation Services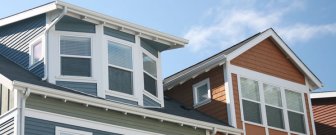 Published Date : Sep 8
Category : Services » Other Services
Location : South Carolina » Charleston, SC
333 Canterbury Road,
Posted by : ashleystarlie
Contact Number : 8436060798
Description : The Gutter Gorilla provides you superiorgutter installations for a variety of residential and commercial projects. We are the saviors of all those peoples who are searching for a trustworthy gutter installation agency. We have noticed an increase in the number of requirements of people for gutter installation which is why we have started to upgrade our services to ensure the satisfaction of the users.Our company is offering top standard gutter installation services in Charleston, Mount Pleasant, Isle of Palms, West Ashley, James Island, Johns Island, Daniel Island, Summerville, and just about anywhere in the Charleston SC area. We believe that people have started to understand how important gutters are for a house but still don't have important knowledge about them.We know that gutter systems are important when building a new house as it divert the rain from the roofing system and prevents structure damage, damp wall surfaces and mold and mildew.We offer a wide range of different services including gutter repairs in Summerville, gutter cleaning, gutter replacement and many others.Even if you already have a gutter system, it is necessary to maintain it and change it in case of any kind ofdripping as leakages could trigger rotten fascia board. We have lesser cost to install gutters in Charleston as compared to any other gutter installation corporation.